Church's Chicken

824 3rd Ave North
10:00 AM
-
10:00 PM
10:00 AM
-
10:00 PM
10:00 AM
-
10:00 PM
10:00 AM
-
10:00 PM
10:00 AM
-
10:00 PM
10:00 AM
-
10:00 PM
10:00 AM
-
10:00 PM
Hours of operation
Day of the Week
Hours
Monday

10:00 AM

-

10:00 PM

Tuesday

10:00 AM

-

10:00 PM

Wednesday

10:00 AM

-

10:00 PM

Thursday

10:00 AM

-

10:00 PM

Friday

10:00 AM

-

10:00 PM

Saturday

10:00 AM

-

10:00 PM

Sunday

10:00 AM

-

10:00 PM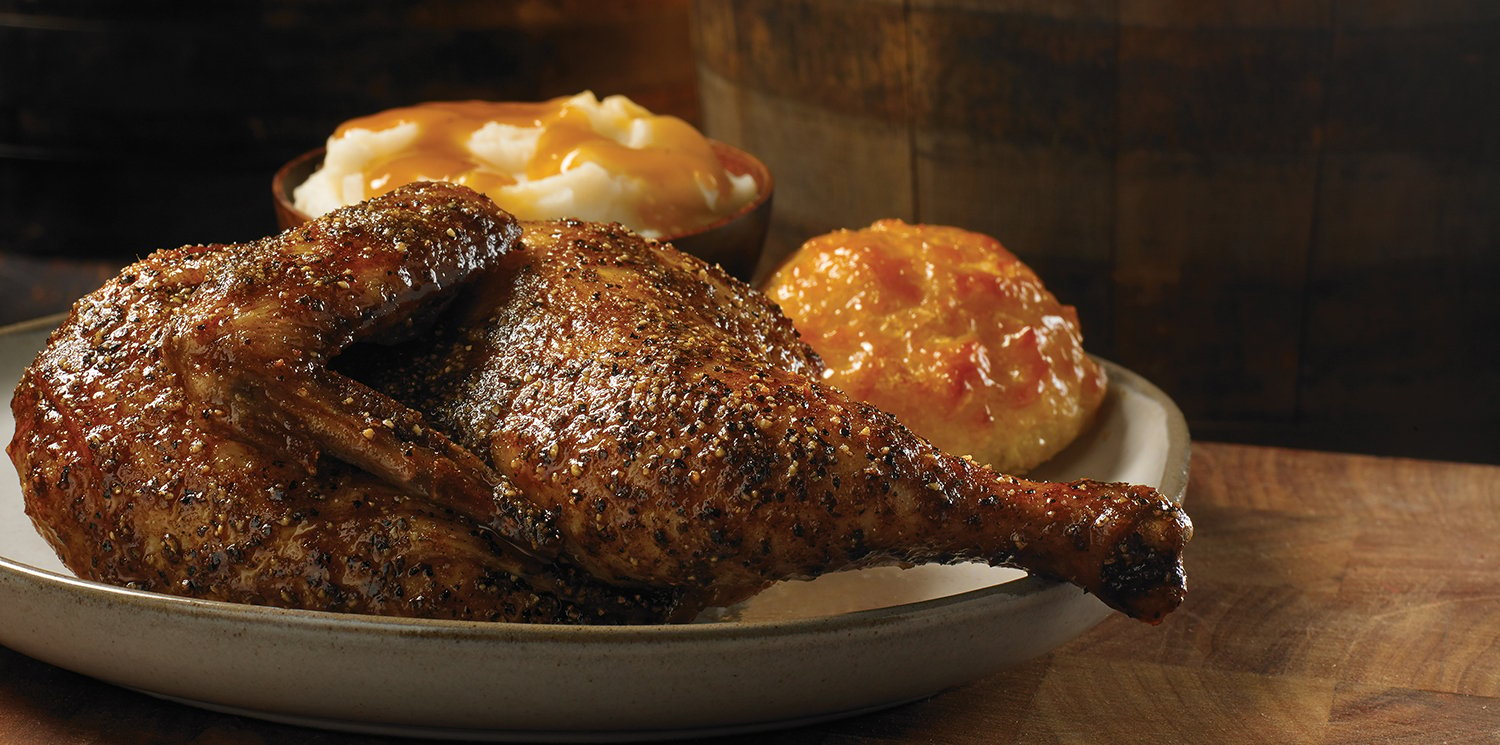 WHAT'S NEW
Bourbon Black Pepper Smokehouse Chicken
The return of Bourbon Black Pepper Smokehouse is here, it's a revival of hand-crafted, bone in flavor that you can't find anywhere else. We're servin' up this true original with a side of mashed potatoes and a Honey-Butter Biscuit™ all for five bucks.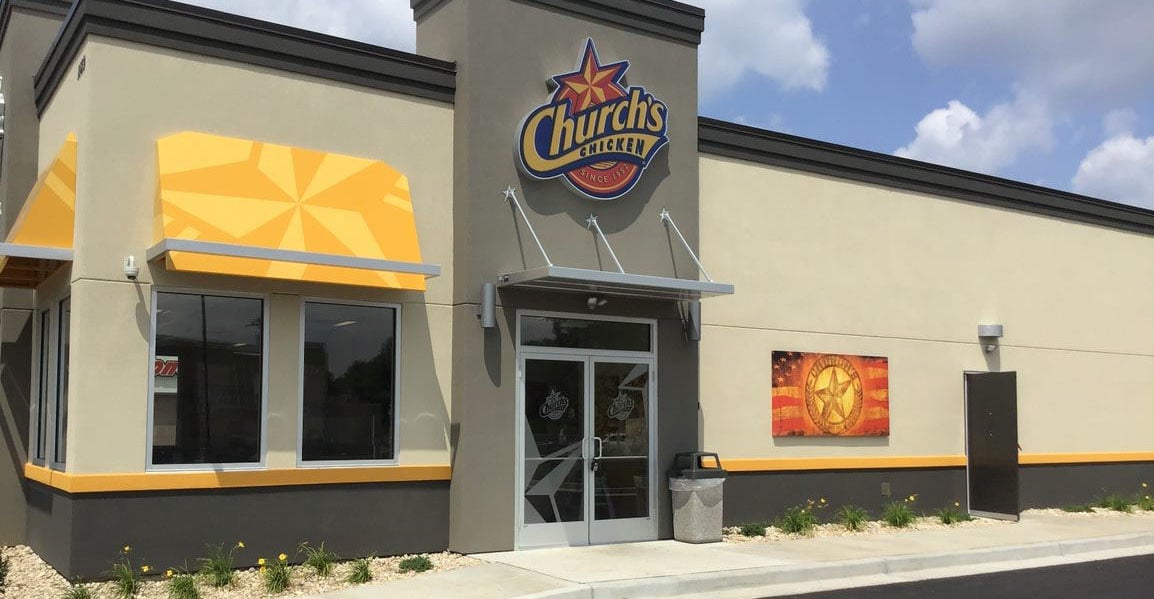 CHURCH'S CURBSIDE TO-GO
Curbside Pickup Available
Get Church's curbside with 4 easy steps:
1. Place your order for pickup online via the Order Now button below or in the Church's app
2. Tap the Church's Chicken curbside text at checkout
3. Upon arrival, call the restaurant number located on the curbside sign
4. A staff member will be out shortly with your order.
Featured Menu Items
Texas Tenders™ and Chicken Sandwich

Taste the big flavor of our Texas Tenders or our legendary hand-battered Chicken Sandwich, topped with a signature honey-butter brushed brioche bun with mayo and pickles. Both available in Original or Spicy.

Texas Sheet Cake Cup

This ooey, gooey Texas tradition is covered in chocolate frosting in the perfect to-go size.

Fried Chicken

When it comes to a meal at Church's Chicken®, you're going to need a bigger plate. We're start from scratch makin', 12-hour chicken marinatin', hand-battered breadin', honey-butter over biscuit drizzlin', comfort food cookin' disciples of deliciousness.

Peach Perfect Lemonade or Tea

Satisfy your summer cravings and cool down with a splash of peach flavor to your large Lemonade or Tea!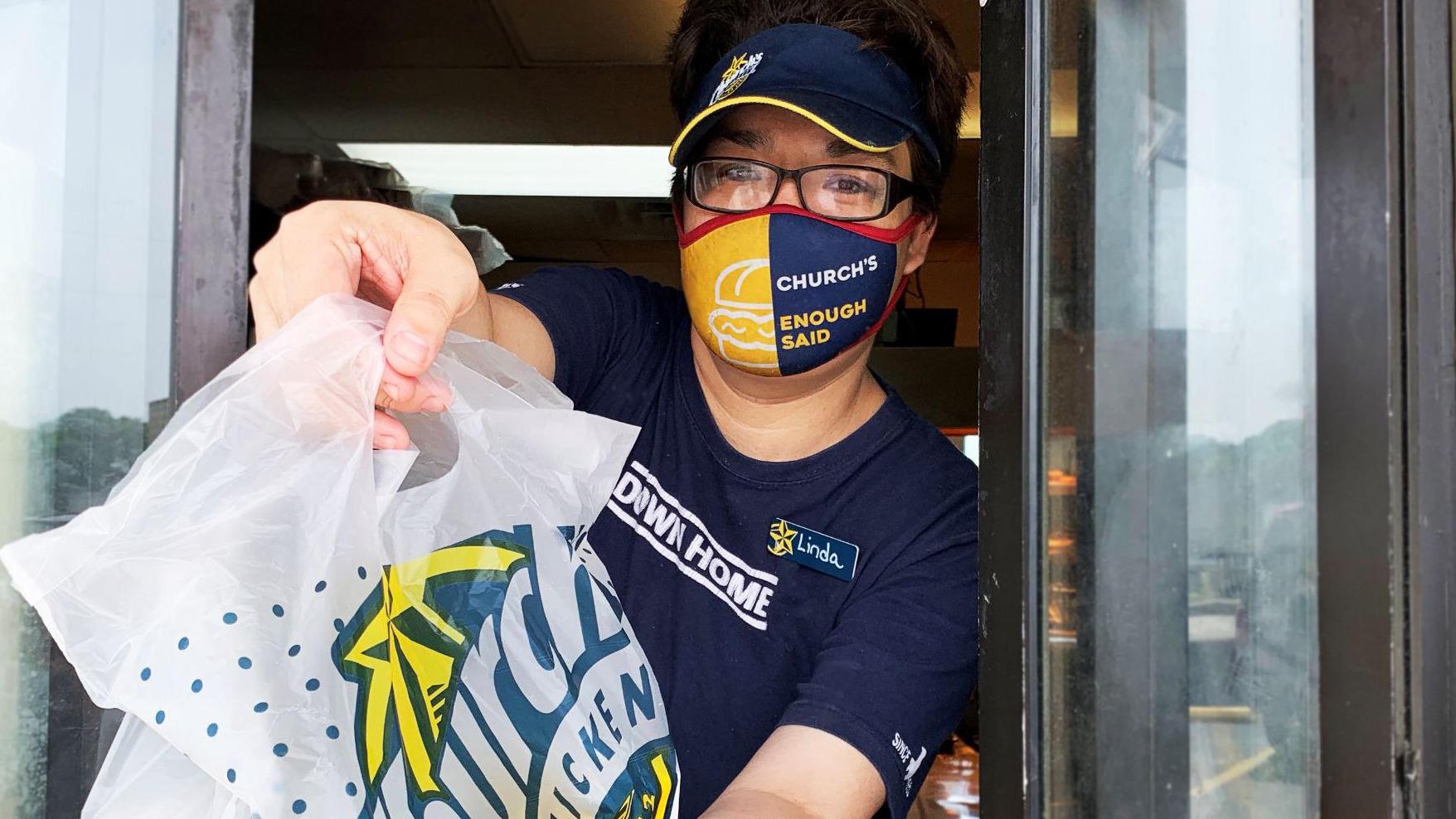 DOWN HOME WE'RE ALWAYS HIRING
Work today, get paid tomorrow
We're hiring! With Instant Pay at select locations, you can get half of your wages paid the following day. Apply now and join our team.
Frequently Asked Questions
About Church's Chicken 3rd Ave North
Since 1952, Church's Chicken has been 'Bringin' That Down Home Flavor' to provide quality food with big portions, bold flavors, and warm welcomes.

Visit your nearby Church's Chicken to choose from a menu of classic favorites, including fried chicken (bone-in and tenders), honey butter biscuits™, jalapeno cheese bombers®, and baked mac & cheese. You can also order online, for these delicious options to come to you! Use our Store Locator to find the nearest fried chicken near you.
Nearby Church's Chicken Locations